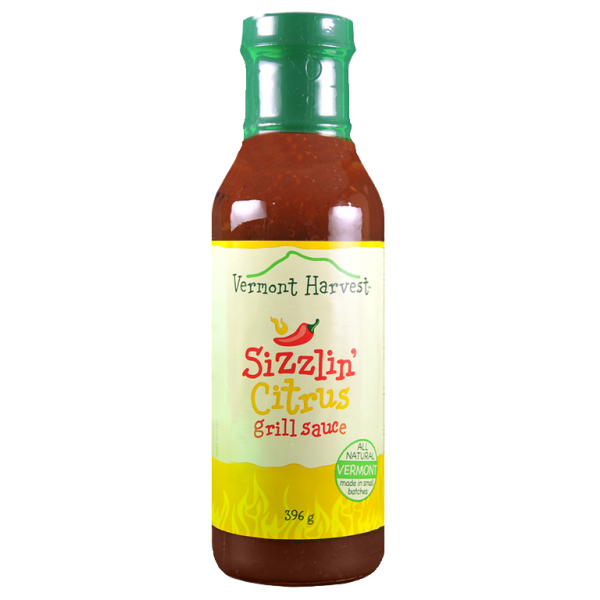 Sizzlin Citrus Grill Sauce
One of my summer favorites. This new sauce for the summer of 2012 is making it difficult to decide what to use on the barbeque. This sauce like the old sauces is a recipe gone bottle. A recipe that was created from using the ingredients that make up the Smokin' Garlic tomato spread and a few additional spices that are described in the Smokin salmon recipe described on our recipe page. The only thing we changed in that recipe was maple syrup for the honey.
Product Description
We have used this sauce on tuna, on swordfish,on chicken, and pork ribs. And we have used it as a marinade, as a dipping sauce and one of my favorite methods is us mix with a small amount of balsamic condimenti I too make an yummy salad dressing.
Nutritional Information
Serving Size: 2T 28 g
Servings per Container: 12
CaloriesPer Serving: 35
Total Fat: 0
Sodium: 40mg
Total Carbohydrates: 8g
Sugars: 5 g
Protein: 0
Vitamin C: 0
*Vitamin A: 0
Ingredients: Fruit(blueberries, apples), sugar, brown sugar,white vinegar, balsamic vinegar, onion, bourbon, salt, organic corn starch, spices.