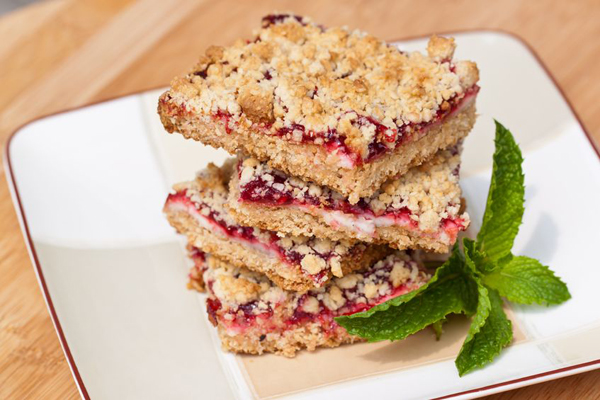 Ingredients
1½ cups sifted all-purpose flour
1 tsp. Baking powder
¼ tsp. Salt
1½ cup quick-cooking rolled oats
1 cup brown sugar
¾ cup butter
8 oz. Jar Vermont Harvest BananaBerry or BerryBerry Rhubarb - or pick your favorite flavor!
Instructions
Sift together first 3 ingredients; stir in oats and brown sugar.
Cut in butter until crumbly; pat 2/3 of the crumbs in 11 x 7 x 1½ inch pan.
Spread with jam; top with remaining crumbs.
Bank in 375 degree oven about 35 minutes.
Cool and cut in squares.