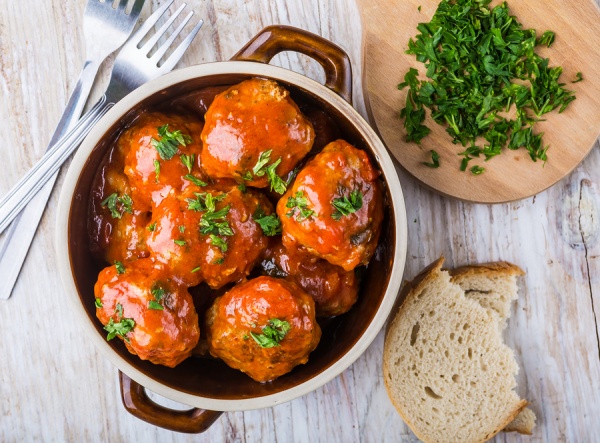 Ingredients
2 lbs. Ground beef
1 8 oz jar Vermont Harvest Tomato Chutney
½ c. crushed Ritz Crackers
1 egg
1 8 oz jar Vermont Harvest Jalapeno Pepper Jelly
1/3 c grated onion
Instructions
Combine first 4 ingredients in large bowl.
Mix well and season with salt/pepper to taste.
Form into small meatballs. (Or BUY a good quality pre-made meatball!)
Brown meatballs in large skillet over medium heat.
Drain off excess fat.
Combine chutney and jelly in small bowl to blend and then add to skillet with meatballs.
Cook until heated through, stirring often.
Transfer to fondue pot or chafing dish and serve warm.